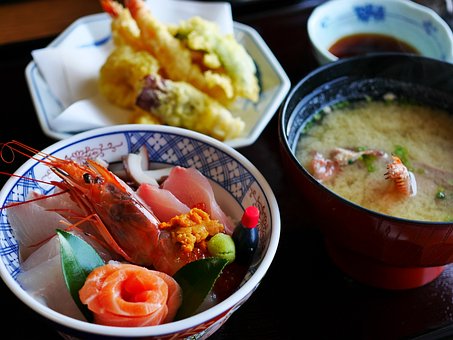 If you are tourists, I think you should eat some fabulous foods in Japan even if it's expensive. It's worth it.
There are many restaurants that they can provide you with a big feast. 
If you live in Japan, it's kind of difficult to eat a feast for every day's meal. 
Today I'm introducing you to some popular and reasonable restaurants for you. 
I think some of you have already heard of Yoshinoya as Beef bowl restaurants. 
Yes, they provide you beef bowl of course, but not only beef bowls.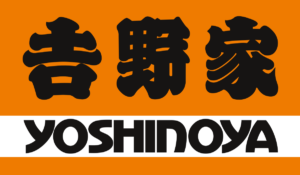 If you go there from 4 AM to 11 AM, they will serve you a breakfast meal. 
For only around ¥500. It will come with rice, miso soup, fried eggs and hams and salad. You can choose natto if you like. 
If you are not into the beef bowl, you can eat eels at there. I know you would think it's creepy to eat eels, but in Japan, it's really popular. We eat it when we are not vigorous as aphrodisiac.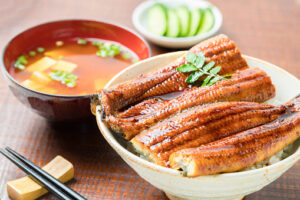 But the problem is,  eels are so expensive if you eat it at the proper restaurant. If you eat it at there, it cost you less than ¥1,000 (not include the tax)
It doesn't have a fishy flavor, but that makes you so energetic. I highly recommend eating eels at there for a trial, and then if you like it, you should go to an eel restaurant. 
Next will be Sushi!
I know you can eat sushi in your country, but it's totally different from Japanese traditional sushi.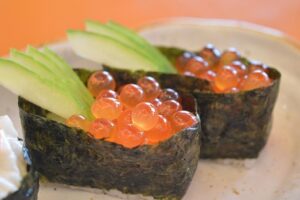 Sushi is one of the most expensive foods in Japan. If you go to a fancy 
restaurant like the place where former President Obama went, you should pay at least ¥50,000 for each person. 
But don't worry. If you go to Kura-zushi, they can provide you with Japanese sushi with cheap payment.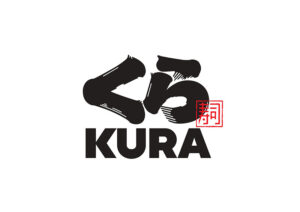 You can also eat Japanese udon and tempura at there. If you don't like raw fish, you don't need to worry about it.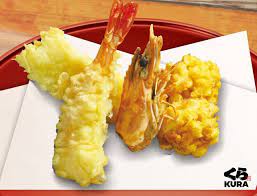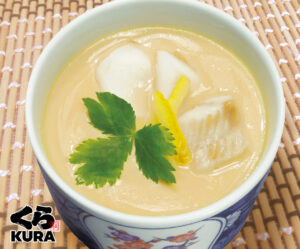 You can try chawan-mushi and fried chicken, even french fries. Chawan-mushi is savory egg custard, with UMAMI DASHI. It's cost you only ¥200〜¥330! You should try it!
Then, I will talk about Ramen. 
So sorry but I cannot recommend any Ramen restaurant in a good way. 
There are too many kinds of ramen in Japan. If I talk only about Noodles, there are thick one, like udon, or thin as like as needles. 
And for soup, too many varieties!!
Miso, Soy sauce, Shio (Salt), Pork bones, chicken bouillon, Fish base, and really spicy soup. 
And the price will be different depends on the restaurant. The expensive one will be around ¥2,000, and cheap one will be around ¥300. 
If you wanna know the place which will be attractive to you, google it, they can show you the best place to eat ramen for you. 
The last one will be steak!!
Who doesn't like steak? In Japan, steak will be more expensive than your country. 
We usually eat steaks for special occasions. But don't you think you wanna eat it for every day lunch?
If so, I recommend you the restaurant named "Ikinari steak" 
It's like fast food for steaks. 
They used to not have chairs, but in these days we can eat it on the chair at the table. 
They have many kinds of beef steaks and hamburgers, and you can order how much you want to eat. 
You can eat there, and also you can order to go. They provide you not only steaks and hamburgers but also bento with steaks and hamburgers. 
For me, it's delicious enough!
You can choose how to cook, like rare, medium rare, well, well done. 
Also if you get there at lunchtime, you can eat those things from ¥990 to ¥1990. Isn't it amazing?
If you want to know about other kinds of Japanese restaurants, I will write the other restaurants for you on the next blog.
Toodle-loo! Be kind to one another! TTYL!
If you have any plumbing problems, call us out!!
Emergency plumbing Tokyo
Tokyo plumbers
24/7 available. 
Toll Free 0120-775-977